SISM News
Groundbreaking Ceremony of Soka International School Malaysia (SISM)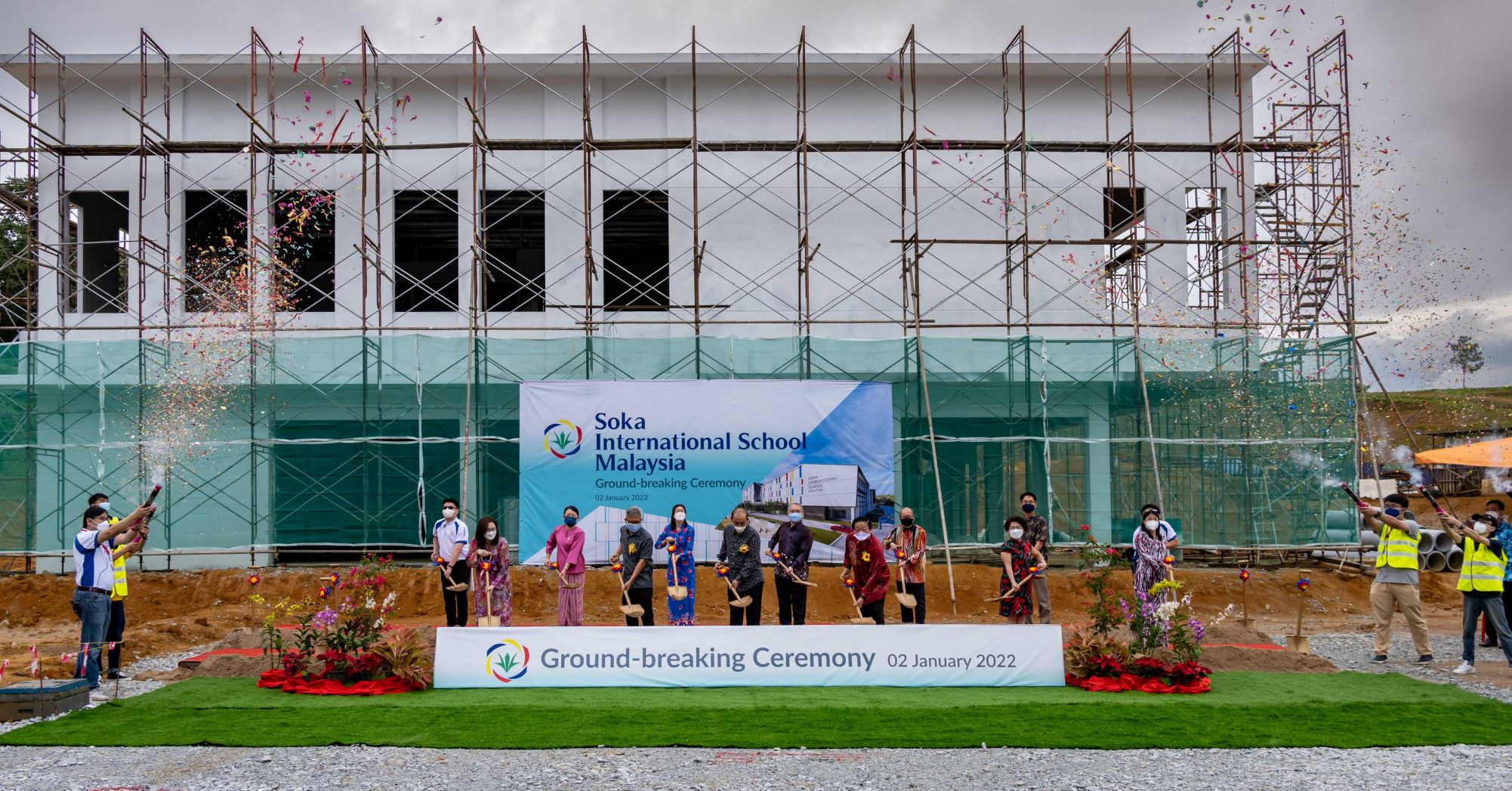 On January 2nd, SISM (Soka International School Malaysia) held the ground breaking ceremony, and this auspicious day also commemorated our founder, Dr Daisaku Ikeda's 94th birthday.
Dr. Daisaku Ikeda presented a congratulatory message to commemorate the auspicious event. In his message, Dr. Ikeda shared the following,
"Education is the power source for realizing happiness and peace in the 21st Century. Education that builds human character is the bridge that connects us to the future and is the very hope of humankind. 
The establishment of SISM has been made possible through the sincere support of individuals who uphold aspirations of supreme good who yearn for peace and the great development of youth." 
The great weather made the event a tremendous success on this memorable day; all the participants were thrilled and filled with excitement, awaiting the first-ever international school bearing the name of Soka, which is regarded as a school to carry a great mission for realizing peace and happiness for humankind.
See You Soon !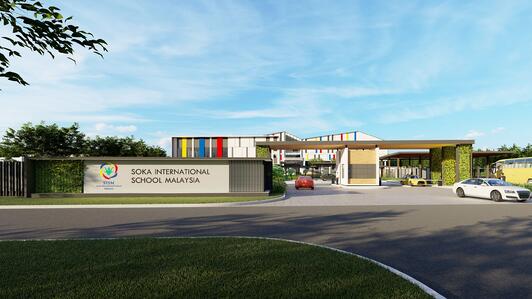 The first international school in the world established based on the Soka humanistic values.
Founded as a non-profit school, the excess funds are reinvested into our school – enabling us to provide quality education to all students with the best learning environment possible, plus granting scholarships to deserving students.
The campus is surrounded by 50 acres of greenery, which will be certified eco-friendly under the Platinum Green Building Index (GBI).