SISM News
Malaysia Celebrates The First-Ever Soka International School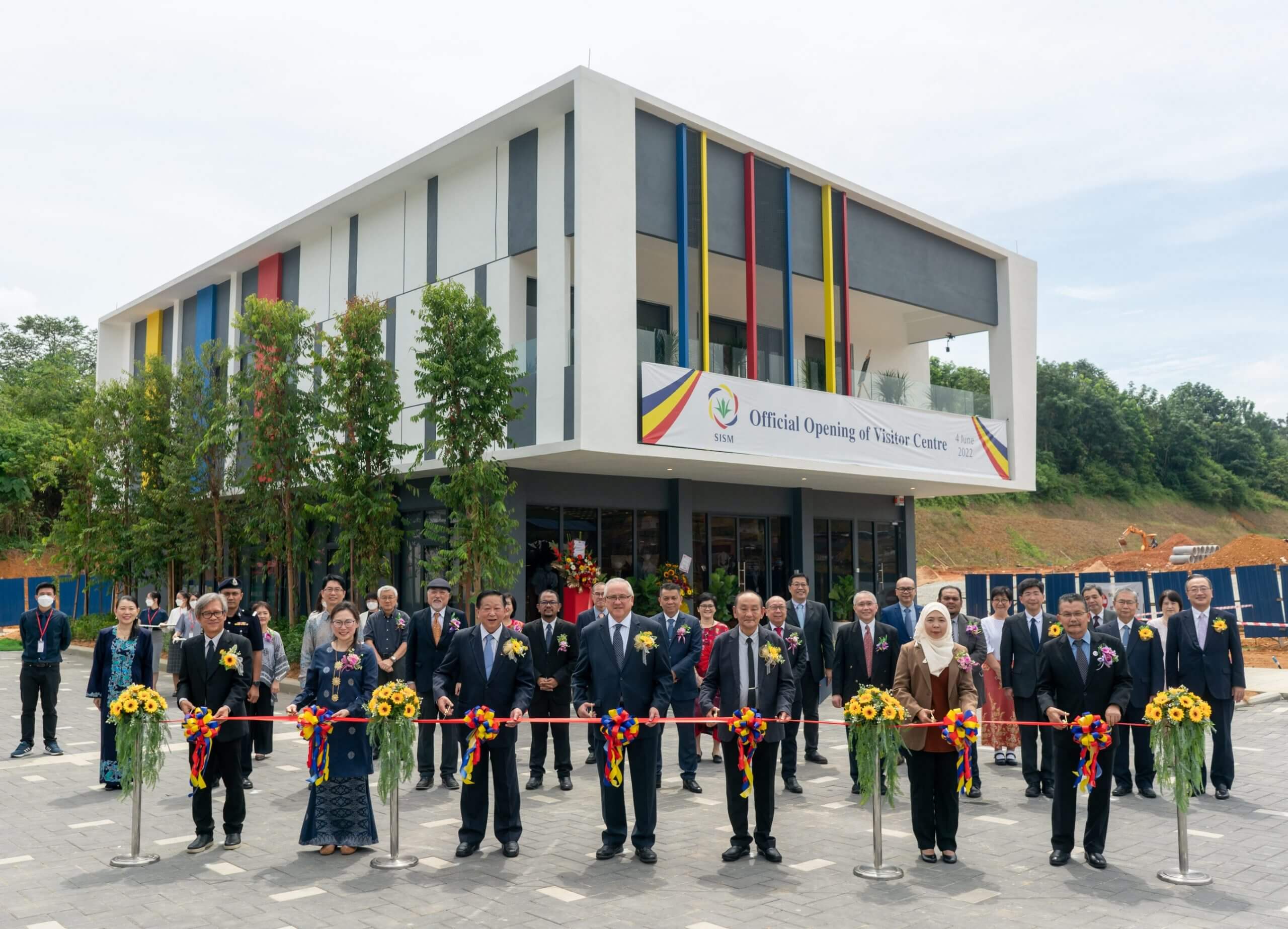 Malaysia has been selected as home to the first international school dedicated to nurturing humanistic values. Based on the Soka education philosophy developed by the founders of Soka education, Tsunesaburo Makiguchi and Josei Toda in 1930, the school aims to foster global citizens with wisdom, courage and compassion. Soka International School Malaysia (SISM), the first Soka international school globally, recently launched its Visitor Centre in Seremban, Negeri Sembilan, Malaysia.
Soka, defined as 'value creation', inspires the school's mission to develop innovative curriculum and co-curricular programs to nurture each student's unique capacity to learn, grow and create value.
SISM Chief Executive Officer (CEO), Michael Kok Fook On PKC, explained, "The Soka education system has a rich legacy of nurturing global citizens, grounded by humanistic values at the tertiary level, particularly through our Soka universities in Japan and the United States of America (USA). Today, we are grateful for the opportunity to continue our legacy to include nurturing students from all over the world at the secondary school level. This school fosters genuine leaders and contributive global citizens."
Fostering Connected Global Citizens
In line with its motto, 'Be Genuine Learners, Be Global Citizens', SISM believes humanistic educators develop genuine learners. With its founding principles, SISM aims to foster global citizens who are compassionate, dedicated to learning, and embrace diversity with open arms.
Welcoming students from all over the world, SISM looks to encourage global networking in its classrooms. By exposing students to a variety of cultures, SISM hopes to help students understand the interconnectedness of all lives so that they can empathise with the challenges of others.
1PKC – 'Pingat Khidmat Kerajaan Cemerlang'
"Education is not simply academic. More importantly, good education teaches students to apply their knowledge to create positive value and take meaningful action, benefitting themselves and those around them," shared Kok.
A Valuable Educational Experience
The school's founding principles are based on fostering global citizens who are compassionate and dedicated to learning and embracing diversity. By providing students with the skills, knowledge and competencies, SISM hopes to develop learners who lead contributive lives wherever they go. In being more connected to the ongoings of the world at large, the ability for learners to be more resilient in handling the challenges of a dynamic and fast-paced world is of value and a key focus area at SISM.
SISM will practise various teaching and learning methodologies such as purpose-based learning (PBL), social-emotional learning (SEL), and mastery-based learning (MBL) to provide students with a personalised learning experience that supports their well-being. Through the Cambridge Curriculum, IGCSE, A-Levels and International Baccalaureate Diploma Programme (IBDP) offerings, students have also ensured an internationally recognised education.
"We aim to prepare our students for an ever-evolving future by offering a diverse curriculum that will empower them with knowledge and competencies to succeed in this dynamic, technologically driven, and globalised world. SISM's humanistic education approach promotes students' happiness and, ultimately, world peace," Kok continued.
Prioritising Socio-Emotional Well-Being
Students' safety and well-being have also become increasingly important in the education sector, with more parents demanding clear strategies and implementation to ensure their child's well-being. For SISM, prioritising student well-being ensures academic, social, and emotional development.
The student-teacher relationship is a big part of this, as nurturing genuine interactions can encourage a child's motivation and happiness whilst in school. It also ensures an environment that celebrates diversity and welcomes empathy so that educators better understand their students' needs and students are more respectful and appreciative of their peers.
The soon-to-be-completed 50-acre campus, which has boarding facilities, will be the second Soka educational institution in Malaysia, following the success of its nearly 30-year-old Tadika Seri Soka kindergarten in Cheras, Selangor. It will join other Soka educational institutions across Japan, the United States of America (USA), Brazil, Hong Kong, South Korea, and Singapore.