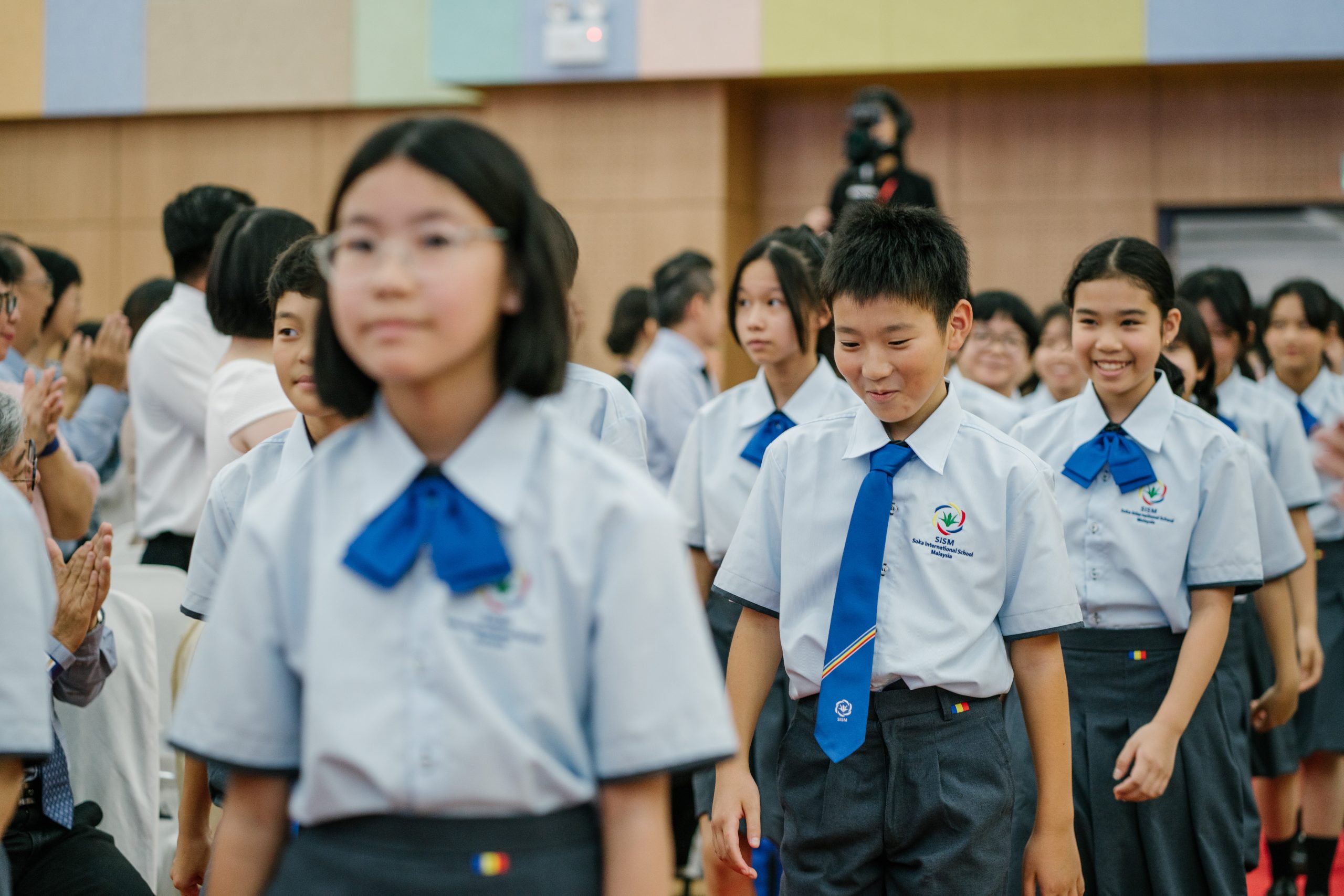 Message To the SISM's Inaugural Class From Our Founder, Daisaku Ikeda
From the days of yore, Malaysia's picturesque Seremban has shined as the crossroads of civilization. And it is from this golden peninsula today that the first step is taken to foster global citizens with wisdom, courage and compassion, those who shall set forth on an equally golden path toward a future in which our global civilization may flourish in peace.
This is our first international school and the first to ever bear the name "Soka," or "value creation," and its inauguration would surely delight to no end our Soka education forefathers, Tsunesaburo Makiguchi and Josei Toda. I can just picture their faces buoyed with joy and sublime contentment.
Allow me, then, to extend my heartfelt congratulations on this auspicious day to the esteemed inaugural Class of Soka International School Malaysia!
I am immensely grateful to the families of the Class for entrusting to our care your children, whom I look to as "young phoenixes" who shall bear the weight of future generations upon their mighty wings. I wholeheartedly share in your joy and stand in awe of the magnanimity of your hearts, which are as profound as oceans and as expansive as the skies.
My abiding gratitude extends to everyone who dedicated themselves so selflessly in making today's opening a reality. Thank you, all of you, thank you very much, indeed.
As to each member of our faculty and staff, who shares my commitment to our educational mission, I implore you to render the utmost care and counsel to the students of our inaugural Class, for they are the treasure of all treasures.
I would hope that you, my beloved students, will in turn feel free in approaching our trusted faculty and staff with any concerns that you may have.
Great achievements shine brightest when forged by perpetual challenges and persistent acts of solidarity.
Our solar system emerged after rotating for billions of years, its parts constantly coalescing with one another over time, leading to the formation of an Earth teeming with life. And it is here, on our planet, that Malaysia, which over extended generations, has melded diverse races, cultures and languages through its generous spirit of tolerance; it stands today as a shining testament to the culture of peace, to harmonious coexistence. Malaysia is now the stage upon which our Soka International School was built, embodying the earnest hopes of the mothers and fathers of this country, together with countless individuals worldwide, who yearn for peace and happiness for all.
To the inaugural Class, whose daring brought you together at SISM, I say this: Your purpose in life and the good fortune bonding you with each other, is truly profound and unfathomable. You are here today drawn by a mystic bond, brothers and sisters united through scholarship to revel in the most exciting moment of your lives—your days of youth. As with SISM's superb student song, "Beacon of Unity," I ask you to share in the honing of wisdom with your Classmates and together, enable this school to nurture global citizens from across the world, making it a veritable "solar system" for the education of global citizenship to cast the "light of hope and joy" on the future of humanity.
Granted, as the first among all other Classes, you will face difficulties that defy description. Yet, as the Malaysian adage goes, "Where there is a will, there is a way." No matter how many times you may stumble or fall, rise up once again, Classmate lifting up Classmate as best friends do, to blaze new trails as "invincible champions."
Another adage of your country states, "One day a thread, in time, a cloth." Steadfast effort, carried out day after day, will allow you to weave a vast and vibrantly colored tapestry of peace and harmonious unity that will inevitably blanket the 21st century-world in warmth and in hope.
The stage is set for you to create new value, playing a role you script for yourselves in which you triumph. My wife, Kaneko, and I will always be looking over you, holding you dear in our thoughts as you are as precious to us as our very lives.
May your time at Soka International School Malaysia be the most fruitful of all, your days spent first and foremost in good health, cherishing friendship with your fellow Classmates and enjoying every moment in the highest of spirits.
August 24, 2023
Daisaku Ikeda
Founder